Dr Lynne Taylor
Spiritual formation and the Church school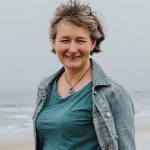 Lynne is Jack Somerville Lecturer in Pastoral Theology at Otago University; and Co-leader of Student Soul (a Presbyterian tertiary student congregation). She teaches in the areas of chaplaincy, pastoral care and contemporary Christian witness. Her research interests include faith formation; spirituality and wellbeing; and congregational studies. Lynne is married to Steve (Principal at Knox Centre for Ministry and Leadership which is responsible for the formation and ongoing education of Presbyterian ministers and church leaders ), and they have two daughters, both studying at Otago University. She enjoys                                                                                                                     coffee, creativity, the beach and sunrises.
Spiritual formation and the church school
Rev Sharon Ross Ensor
Educating for the Whole of Life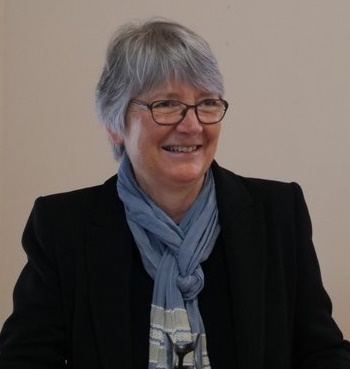 Sharon has worked in the role of Director of the Presbyterian Church Schools' Resource Office since 2014. Prior to that she served as a parish minister in congregations in Auckland and Wellington and, for a brief time, as Chaplain at St Oran's College in Lower Hutt.
She is married to Brian, a palliative care specialist and they have two young adult children. Sharon and Brian are in the process of moving from Wellington to Kirkiriroa (Hamilton) where Brian will be Medical Director at Hospice Waikato.
In her presentation Sharon will explore the Christian ethos and Presbyterian/Reformed tradition which lie at the heart of our schools, looking at how the things of prime value to Presbyterians can deepen and enrich their life.
Educating for the Whole of Life
Professor Gary Wilson
Building a sustainable future in a warming world – what should we all be planning for?
Gary is Professor of Marine Science at the University of Otago in New Zealand and Director of the Southern Ocean Marine Institute. He is a former Director of the New Zealand Antarctic Research Institute and Chief Scientist for the New Zealand Antarctic programme. He has also held lectureships and research positions at the University of Oxford in the UK and at The Ohio State University in the USA. He is a veteran of Antarctic Research with more than 1000 days spent on the Frozen continent over 25 summers. His motivation has been to understand how Antarctica's ice sheets will respond as the Earth warms before we are committed to the potential consequences. Gary's work has taken him from the stormy southern ocean, in boats that sometime seem far too small to be there, all the way to the South Pole. In Antarctica, he has spent many months camping and leading teams of researchers in some of the World's most remote and cold places. In 2006 he received a Sir Peter Blake award for his leadership of international Antarctic Expeditions. For nearly 30 years, he has been at the forefront of understanding what led to melting of Antarctica's ice sheets when Earth was last subject to present levels of carbon dioxide in the atmosphere. He has authored more than 100 scientific papers on the topic and he is New Zealand's delegate to the International Scientific Committee on Antarctic Research.
Monty Montgomery
Being present at the well: the growth of knowledge in Aotearoa/New Zealand.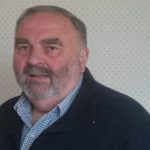 Ngā mihi ki a koutou katoa. In the late 1970ʻs, in partnership with Maori communities and local schools, I was involved in setting up the first official bilingual schools in Hawkes Bay, Taranaki and Wellington. During that time, my wife and I began fostering children, some 40 in all over a period of 25 years. Unexpectedly, two lessons from Jesus' encounter with the Samaritan woman at Jacobʻs well shaped how I engaged in this work. In the early 1980s, our family returned to Dunedin where I worked as a Resource Teacher of Maori then as a lecturer in Maori Education at the University of Otago and Dunedin Teachers College. 40 years experience living in Maori and Pacific Island communities and with these young people opened my eyes to new ways of being Pakeha. As in the story of the Samaritan woman, who later became Saint Photina, enlightenment has its darker moments. Now retired, my wife and I are currently editing a bilingual Bible in Tongan and English and I'm working towards a doctorate on how Tongan, Maori and English influence the interpretation of Scripture.
Hon Dr David Clark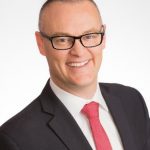 Dr David Clark was first elected as the Labour MP for Dunedin North in 2011.  He came to Parliament via a circuitous route – having run a University of Otago residential College, worked as a Presbyterian Minister and worked as a Treasury analyst.  David became the Minister of Health and Associate Minister of Finance following the 2017 General Election. One of the key reasons David stood for Parliament was because he was concerned about the growing gap between rich and poor, which he sees as limiting New Zealand's social and economic potential.  Inequality featured strongly in his maiden address to the House of Representatives in 2012.  He believes we can and must achieve a fairer society where everyone has an opportunity to succeed. David has twice lived in Germany and is a former competitive cyclist and Ironman. He is married with three children.
  His Honour Judge Mike Crosbie  Conference Dinner Guest Speaker
 Pathways – the relevance of Presbyterian education and the intersection between education and criminal law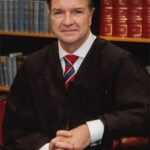 Judge Crosbie was appointed a District Court Judge in 2001 at the age of 39.  Prior to that he was a partner with Australasian law firm, Minter Ellison.   He presides predominantly over criminal courts, with some special responsibilities in the jury trial area and is currently chair of the District Court of New Zealand's Criminal Trials Committee. In addition, Judge Crosbie holds a civil designation and has been a member of the New Zealand Parole Board since 2002. Judge Crosbie was educated at St Peter's College in Palmerston North, before attending Otago University and graduating LLM.  He has been a resident judge in Dunedin since 2012 and prior to that was a resident judge in Christchurch and Wanganui. Judge Crosbie has a strong interest in education of all types and was a member of the St Andrew's College Board of Governors from 2008-2014 and of the Columba College Board of Governors from 2013-2017 which – he chaired from mid-2014.  He is currently chair of the Columba College Foundation. His two sons attended St Andrew's College, while his daughter attended Columba College.