Cost

The cost of the Conference will be $180 per delegate (no GST applies). This includes the conference dinner.
For any person accompanying a conference delegate, the cost of the Conference dinner will be $50 per person.
We are very grateful to Crombie Lockwood for their generous sponsorship of the conference.
Transport
Please make your own arrangements for transport to and from the airport.
Suggested options:
The approximate cost of a taxi trip from the airport to Havelock North is $85.
Village Shuttles costs $40 for one and an additional $5 per person. Phone 0800 777 796 or 021 167 6411 or  bookings@villageshuttle.co.nz.
Driving Miss Daisy costs $70 on 0800 948 433 or locally chris@drivingmissdaisy.co.nz 021 465 335.
Transport to and from the conference dinner is available. Please meet at the i-SITE Visitor Information Centre, 1 Te Aute Rd, Havelock North at 6.15pm. 
Accommodation options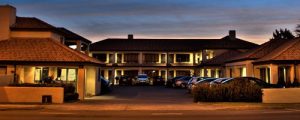 Harvest Lodge Motel
23 Havelock Rd
Havelock North 4130
06 877 9500
Special Presbyterian Schools' Conference accommodation rates:
Studio $155 for a single person, $170 for a couple
One bedroom Apartment (King bed in main room, 2 singles in a separate  bedroom)
$185 for up to 2 people, +$25 per extra person
Two Bedroom Apartment (King bed in one room, 2 singles in another, large living /dining room/full kitchen with dishwasher)
$205 for 2 people, plus $25 per extra person.
Booking reference: Presbyterian Church Schools' conference.
Contact directly by phone or email to make a booking giving  name, mobile phone number and credit card details to secure a booking.
www.harvestlodge.co.nz
info@harvestlodge.co.nz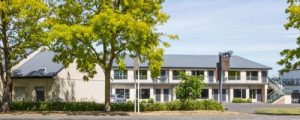 Village Motel
16 Te Aute Rd
Havelock North
06 877 5401
For special conference accommodation rates read the quote
www.villagemotel.co.nz
villagemotel@xtra.co.nz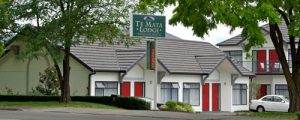 Te Mata Lodge
21 Porter Drive
Havelock North
06 877 4880 or 0508 504030
www.tematalodgemotel.co.nz
temata.lodge@xtra.co.nz
Parking
Parking is available outside the conference venue, the Blyth Performing Arts Centre at Iona College (the first building on your right when you come in the school gate).
Conference Payment options
Internet banking:
Iona College
Bank Account 03-0642-0024178-00
Reference: Conf reg
Cheque posted to:
Iona College
Private Bag 1000
Havelock North 4157
Please make out to Iona College
Inquiries
Any queries to:
Rev Sharon Ross Ensor
Director of the Presbyterian Church Schools' Resource Office
ChurchSchools@presbyterian.org.nz
Ph: 04 381 8287 or 027 810 4358