Pursuing Peace in Godzone is about how New Zealanders have been inspired by visions for peace. Focusing on diverse Christian communities, it explores some of the ways that peace has influenced their practices, lifestyles and politics from the Second World War to the present—the period in which New Zealand's peaceable image and reputation as 'God's Own Country' grew and flourished.
New Zealand Christians and others have worked for peace in many different ways, from attention-grabbing protests against nuclear weapons, apartheid and war, to quieter but no less important efforts to improve relationships within their churches, communities and the natural environment.
Taken together their stories reveal a multifaceted but deeply influential thread of Christian peacemaking within New Zealand culture. These stories are by turns challenging and inspiring, poignant and amusing, and they continue to reverberate today in a world where peace remains elusive for many.
For earlier stories of New Zealand Christian peacemaking, see the companion to this volume: Saints and Stirrers: Christianity, Conflict and Peacemaking in New Zealand, 1814–1945, edited by Geoffrey Troughton.
Pursuing Peace in Godzone is deliberately broad-ranging, covering a wide range of topics, denominations and movements. See below for a full outline of the book's contents.
CONTENTS
≬   Introduction: Pursuing Peace in Godzone ǁ Geoffrey Troughton and Philip Fountain
≬   Barrington, Burton and the Challenge of Christian Pacifism in New Zealand ǁ Tom Noakes-Duncan
≬   A Historic Peace Church in Aotearoa New Zealand ǁ Quakers and their Heritage, Elizabeth Duke
≬   The Peace Squadron Revisited ǁ George Armstrong
≬   Revolution at the Kitchen Tables: Churches and the 1980s Peace Movement ǁ Peter Matheson
≬   The Treaty, the Church and the Reconciliation of Christ ǁ Karen Kemp
≬   Taranaki, Coventry and the Paths of Peace and Reconciliation ǁ Jamie Allen
≬   Maungārongo ki te Whenua: Te Ora Hou Making its Peace ǁ Mike Ross, Manu Caddie, Jono  Campbell, and Judy Kumeroa
≬   Icons of Peace ǁ John Chote
≬   Missionary Peacemaking: New Zealand Activists and the Decolonisation of Southern Africa ǁ Pamela Welch
≬   Migrant Peacemakers? African Pentecostals in New Zealand ǁ Dorcas Dennis
≬   Ploughshares at Waihopai ǁ Adi Leason
≬   Restoring Karioi: Ecology, Community and the Practice of Peace ǁ Andrew Shepherd
≬   Are Contemporary Christian New Zealanders Committed to Peace? ǁ John H. Shaver, Chris G. Sibley, and Joseph A. Bulbulia
≬   Remembering Jesus on Anzac Day: Just War or Just Another War? ǁ Chris Marshall
≬   Afterword: Christianity and Peace in New Zealand ǁ Geoffrey Troughton and Philip Fountain
Meet the Editors: Geoff Troughton and Philip Fountain.
 Geoffrey Troughton is a Senior Lecturer and Programme Director of Religious Studies at Victoria Univ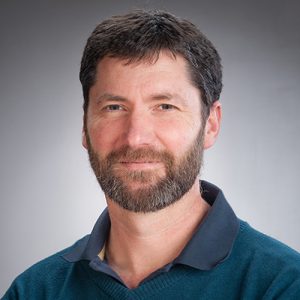 ersity of Wellington. His research focuses on religion in New Zealand, the history of Christianity, and contemporary religious change. Major publications include New Zealand Jesus (2011) and various edited books – most recently, Sacred Histories in Secular New Zealand (2016), with Stuart Lange, and Saints and Stirrers: Christianity, Conflict and Peacemaking in New Zealand, 1814–1945 (2017).
Philip Fountain is a Senior Lecturer in the Religious Studies Programme, Victoria University of Wellingt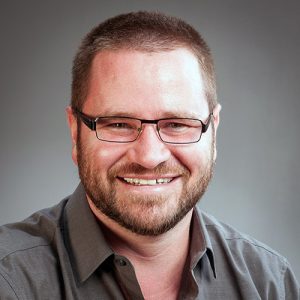 on. He was formerly a Senior Research Fellow in the Religion and Globalization Research Cluster at the Asia Research Institute, National University of Singapore. He received his doctorate in Anthropology from the Australian National University. He has published extensively on religion and development, disaster relief, NGOs, and the transnational service and peacemaking work carried out by North American Mennonites.