Caring for the Creation

A list of resources which will give you lots of ideas for exploring themes around the goodness of creation and God's call to us to care for it.
Safeguard the Integrity of Creation by Rev Miriam Nyrene. Written for Anglican Schools in Southern Queensland, 2017. Includes teaching and learning activities and worship resources for all levels.
Lent

 Explaining the symbols of Lent – a puppet show. Using four puppets some of the traditions of Lent are explored, along with the symbolism of the season.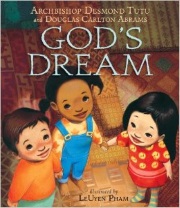 God's Dream Written by Archbishop Desmond Tutu this book explores the dreams we have and the dream God has of people showing acceptance, forgiveness and love toward one another. A printable discussion and suggested activity sheet on the book  can be found here. This book is available for loan to Presbyterian church schools from the Church Schools' Resource Office. Contact the Church Schools Resource Office
---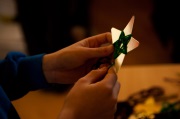 A Christmas Prayer Space . This was written for primary school-aged children at Queen Margaret College in Wellington. It could easily be adapted for an older age group. Prayer spaces are a growing trend within schools in the UK and around the world. To learn more visit the Prayer Spaces in Schools web-site:
---
Creative prayer. This resource offers a number of ways in which children can learn about prayer through actions.