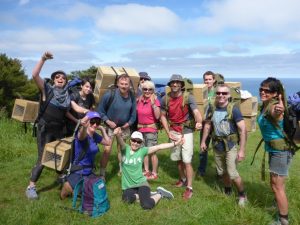 Restoring Karioi: Ecology, Community and the Practice of Peace. A three lesson unit aimed at Year 9-10 based on a chapter from the book Pursuing Peace in Godzone (VUP, 2018).  A copy of this book was sent to the Chaplains in the Presbyterian Schools' network in 2018. The story of A Rocha (a Christian conservation organisation) and its ongoing partnership with the local community in Raglan to restore the ecological health and wellbeing of Mt Karioi is a window into understanding Shalom ie the restoration of relationships (including our relationship with the environment), wholeness, peace.
Building a Sustainable Future in a Warming World – slides from  a presentation given by  Professor Gary Wilson at the 2018 Presbyterian Church Schools' conference.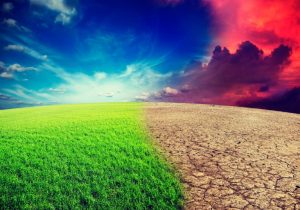 Gary Wilson is: Vice President – Scientific Committee on Antarctic Research
Chair – NZ Royal Society Committee on Antarctic Sciences
Trustee – Sir Peter Blake Trust
Editor in Chief – Geological Oceanography – Journal of Marine Science and Engineering, MDPI Basel Switzerland
Councillor – Australian Institute for Nuclear Science and Engineering
Physical Science Lead – NZ Antarctic Science Platform
Director – Otago Southern Ocean Marine Institute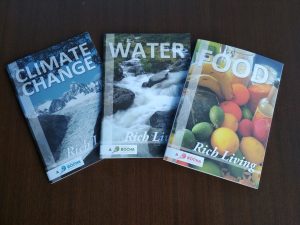 Produced by A Rocha New Zealand, a Christian environmental conservation organisation, explore important environmental issues in a group study format. Current topics available are Climate Change, Water and Food. Studies on Transportation, Stuff and Waste are soon to follow. Booklets are available as PDFs or in printed booklet form. Rich Living Booklets 


A list of resources which will give you lots of ideas for exploring themes around the goodness of creation and God's call to care for it.
Safeguard the Integrity of Creation by Rev Miriam Nyrene. Written for Anglican Schools in Southern Queensland, 2017. Includes teaching and learning activities and worship resources for all levels.