The website of the Presbyterian Church of Aotearoa New Zealand (PCANZ)
The website of Presbyterian Youth Ministry for the PCANZ with lots of resources and news for teenagers.
The website of Presbyterian Children and Families Ministries which has lots of resources for children and their families. The PCFM team serves the wider Church by encouraging and supporting children and families ministry workers in a variety of contexts, including the parish. Our Vision: to see communities of faith inspired to share 'God's Big Story' by engaging authentically with children and families.

Useful for chapels and take-home activities for Yrs 0-8, although some activities will have universal appeal.

The Youtube channel of NZ Presbyterian Church Schools
Join the 'PCANZ – ideas for resourcing ministries' Facebook group to share great ideas.
The website of the Presbyterian Global Mission office. Schools have used their connections previously to plan overseas service learning opportunities. However, they also have useful local contacts for migrant and refugee studies, as well as on-going fundraising, information, and teaching options with partner organisations.
Presbyterian Resource Centre
Empowering Generations
The Right Rev Hamish Galloway (the PCANZ Moderator) has the theme "Empowering Generations" for his term in this role. As a former school chaplain he is keen for this to be used and reflect all ages.
Presbyterian Support New Zealand – PSNZ This website provides an overview and links to the regional Presbyterian Support organisations where you can find a multiplicity of ideas for local, collaborative service learning opportunities.
Christian World Service, New Zealand's longest serving development and aid agency has strong connections with the PCANZ. Their web-site provides information and resources on issues of global justice, aid and development.
One Voice is the web-site of Rev Malcolm Gordon. It offers songs, sheet music, downloads and a blog reflecting theologically on issues of faith and life.
The Knox Centre for Ministry and Leadership forms ministers and leaders for service in the PCANZ and other related denominations.
The Resource Office for the Anglican Church Schools network.
Alpha NZ offers resources to  explore life, faith and God. The Alpha Youth Film series offers free downloadable movies 'to help young people explore the character and claims of Jesus'.
Christian Education Publications is an Australian Christian studies curriculum. It offers a wide range of curriculum, from its Connect series for Primary schools to around 25 titles for secondary schools.  90% of CEP's high school students' workbooks are available in digital format and compatible on most devises. The Resource Office has sample curriculum which Presbyterian schools are welcome to borrow, along with copies of the CEP 2016 catalogue.
More links to great web-sites for resources:

Illustrated Children's Ministry provide creative and engaging Bible story illustrations which could be used in the classroom .

A Sanctified Art describes itself as 'artists in ministry creating resources for people in ministry.' Resources include reflection booklets for seasons of the church year, short movies and art for use in personal or gathered worship.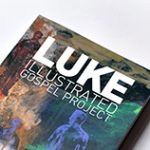 The Illustrated Gospel Project
Malcolm Gordon (see the One Voice web-site above) has collaborated with musicians, artists, poets and writers to provide rich resources on the gospels of Mark and Luke. Nine stories from Mark and twelve stories from Luke are explored in this resource.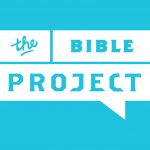 The Bible Project is a non-profit animation studio that produces short, fully animated videos to make the biblical story accessible to everyone. Videos are available on themes in the Bible as well as individual books of the Bible.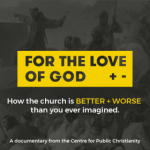 For the Love of God + – is an online resource produced by Australian organisation Centre for Public Christianity.
The resources come in a number of forms: a documentary For the Love of God: How the church is better and worse than you ever imagined which can be purchased online. The documentary looks at the history of Christianity in the West and confronts the worst of what Christians have done eg the violence, corruption, hypocrisy and corruption. It also examines the unique contribution Christianity has made eg human rights, non-violence and charity, tracing these things back to the influence of Jesus.
Short video segments from the documentary are also available online along with suggested activities for the classroom. They are grouped under four themes: War + Peace. Rights + Wrongs, Rich + Poor, Power + Humility.
You can read an article by Simon Smart and Anna Grummitt, printed in Dialogue Australasia, Issue 40 November 2018, which gives more information about the resource here.
The Philip Garside Publishing website  offers local books and music plus on-line resources.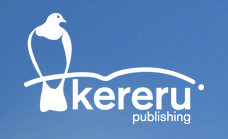 The Kereru Publishing website is another local publishing house offering free and subscription resources for Christian Spirituality.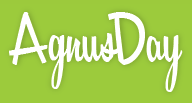 For biblical-themed cartoons go to the Agnusday website (All those sheep seem VERY appropriate for this country).
The Skylight Trust sharing NZ-based resources on building resilience and such.